NEUTRAL STONE-LOOK PORCELAIN WITH WOOD VISUAL DECOR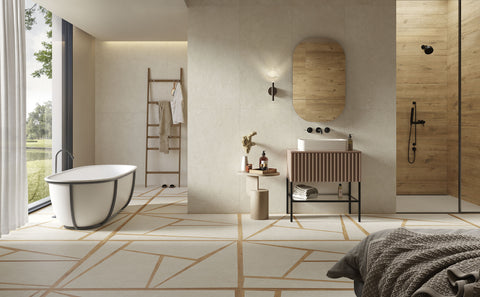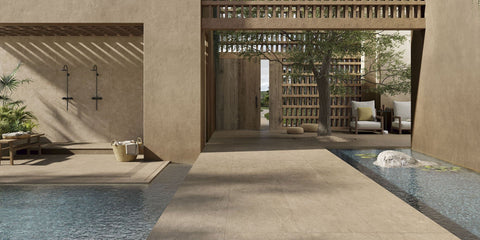 LOOK INTO THE SKY.
What's meant to be will be. For stone and wood, that fate has finally succumbed to the inception of Ingrain. Warm colorways and an expressive stone exterior demand attention to keep the onlooker enticed. With the infusion of a wood abstract inlay, this eccentric collaboration ups the ante.
The wood presence will immerse you, just surrender.