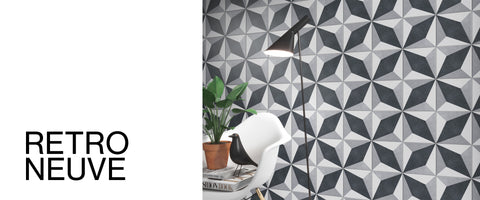 UNIQUE PATTERNED ENCAUSTICS WITH MATTE STONE FINISH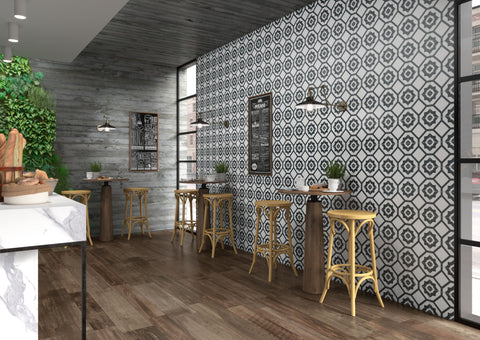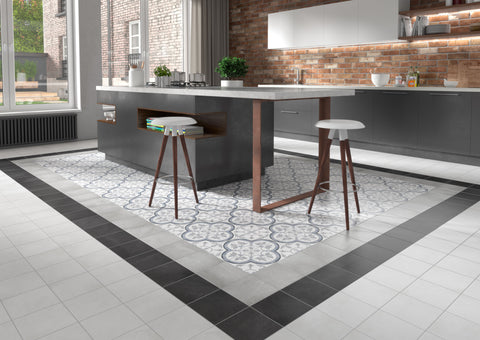 Look through the kaleidoscope.
Allow Retro Neuve to be the canvas for your maximalist spirit. Surrender to the rich complexity and nuance of this collection's details. Dynamic geometric and organic patterns dance in unison, never missing a beat. It's easy to become overwhelmed by beauty. Take a step back and admire the intricate work of art you've created.