WOOD-LOOK GLAZED PORCELAIN FLOOR TILE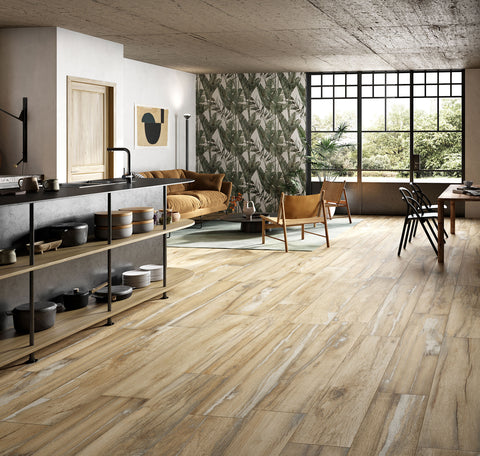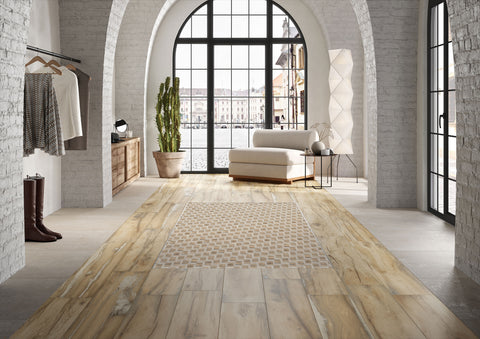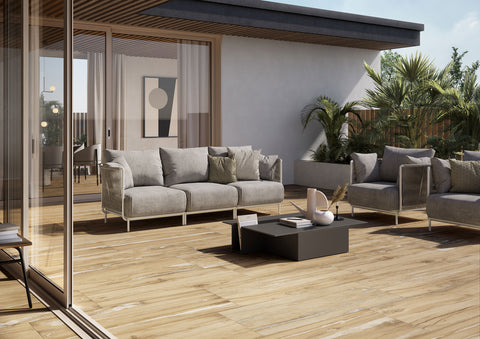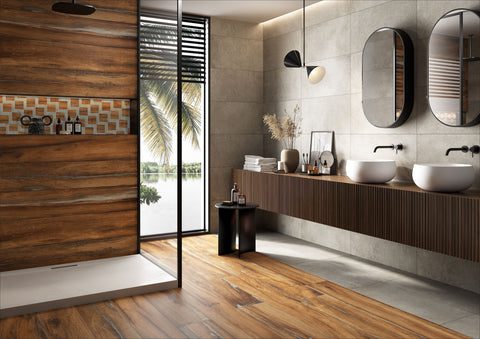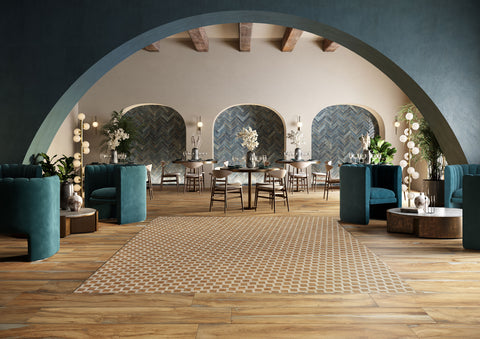 Masterfully intertwined between good and evil,
Seep allows the ripple of cement to trap itself within the wood grain. Slowly oozing its way through the fibers of bark, observe how opposing elements fuse together to form the perfect harmony. Seep will attract attention at first glance, then secretly draw you in to want more.
Chances are, there is no turning back.